Martin Studio Performance string set MSP-3000 (10-47)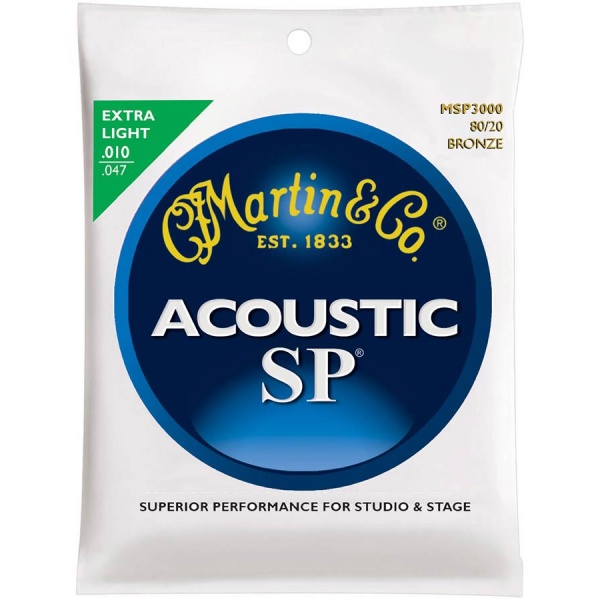 Martin MSP3000 Studio Performance 80/20 Bronze Acoustic Guitar Strings offer a bright tone. Top artists use this 80/20 Bronze string for live performances and studio recording due to its brilliant tone out of the box, which "breaks-in" to a warmer sound.

The high tensile strength carbon steel round core wire creates increased durability, keeping your guitar in tune and in tone longer.
80/20 Bronze

Izmēri: 010, 014, 023, 030, 039, 047