Martin Signature Series string set MEC-13 (13-56)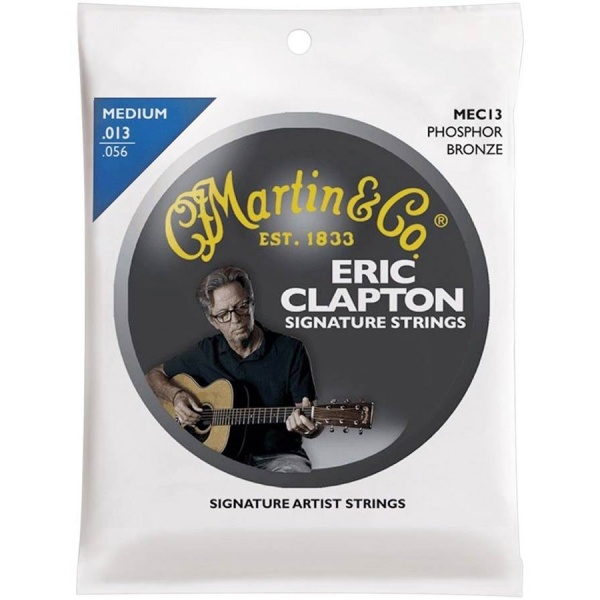 Eric Clapton loves his Martin acoustic guitar strings so much that he wanted to put his name on them. Martin is forever proud that they make the strings Eric trusts to produce his legendary guitar sounds. What does Eric have to say about Martin Strings? "When I play acoustic guitar, whether in a studio or on stage, Martin Strings are my choice. They deliver the sound that I demand." - Eric Clapton

Martin MEC Clapton's Choice Phos Bronze Acoustic Guitar Strings offer a distinctively clear, and warm tone. Top artists use this 92/8 composition for live performances and studio recording due to its ability to highlight a players subtle style.
Gauges: 013, 017, 026, 035, 045, 056