Martin Authentic Acoustic string set MA170-S (10-47)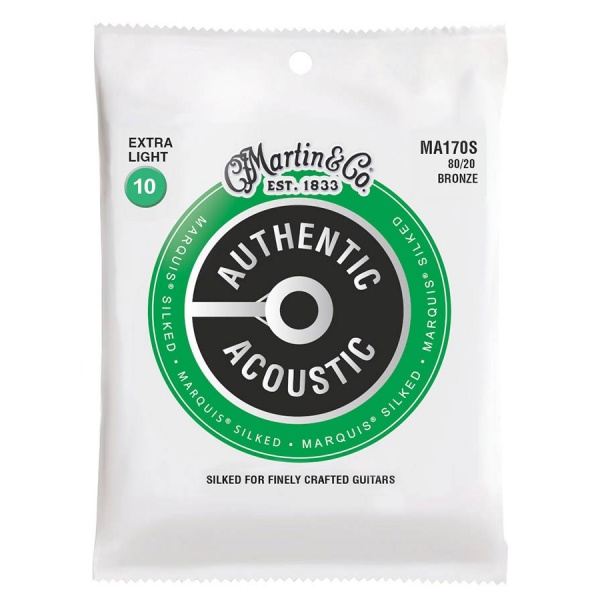 Martin Authentic Acoustics use high-tensile-strength core wire, and Martin uses a tin-plating process on both the plain strings and core wire of the wound strings. This increases resistance to corrosion, leading to greater longevity and better feel for all strings.
The Authentic Acoustic Marquis Silked set replaces Martin's previous Marquis string set. On the Silked strings, about an inch or so of silk wrapping is added to the standard Authentic Acoustic strings in the area immediately above the ball end. Acting as a layer of padding, this protects the contact points on the bridge and bridge plate from wear.
80/20 Bronze

Size:

010, 014, 023, 030, 039, 047