Dörfler Violin Bow DV17-FS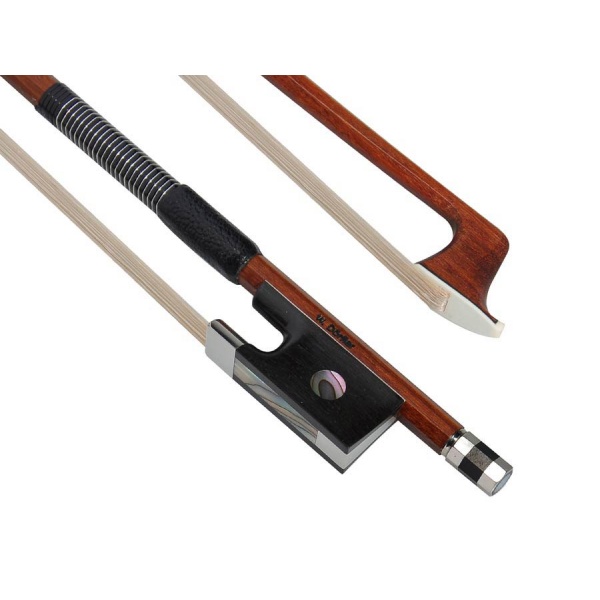 Dörfler violin bow, 4/4, pernambuco, octagonal with english fishbone and metal blanc winding.
For Dörfler's pernambuco bows only selected woods are used, which have been perfectly stored and dried for appromimately 30 years. Thanks to its, despite great hardness and density, excellent elasto- mechanics this wood type is the first, or more even the only, choice for bow making of a high standard.

Pernambuco wood comes from northern and central east Brazil. The tree from which it is won is called Caesalpinia echinata, also known as Pau Brasil.