Boston clip-on music stand OMS-395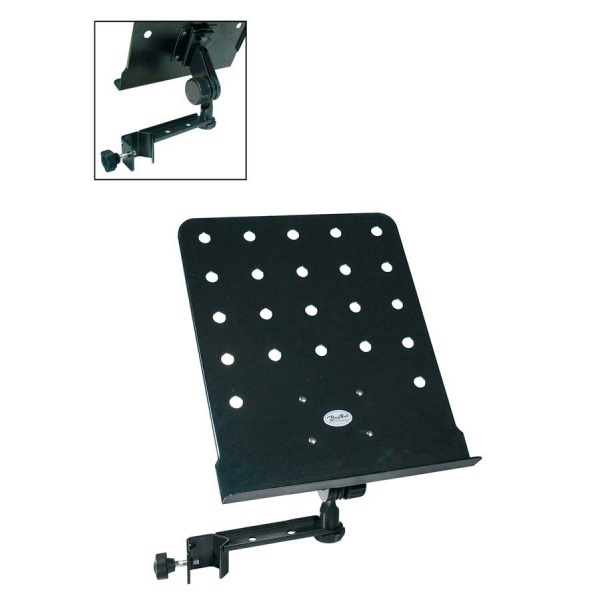 Clip-on music stand.
This Boston desk is ideal if you already have one or more tripods around you and / or want to save space, on stage or outside. You attach the OMS-395 with the appropriate screw clamp to, for example, a microphone stand. Many musicians now read their music from a tablet, but there are still people who neatly print out the sheet music for their fellow musicians. The OMS-395 can be used for both. The top is 24 cm wide and 32 cm high.
Color: Black

Perforated desk