Acoustic guitar case CAC-250-D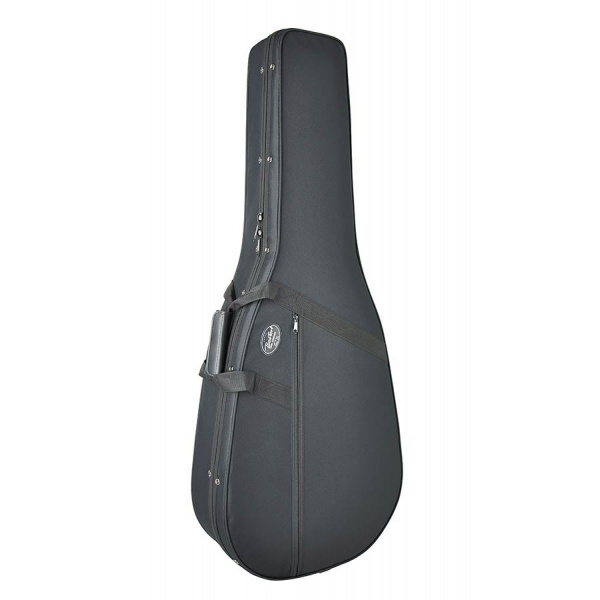 Acoustic guitar case for dreadnought model guitar.
The Boston CAC-250-D is a sturdy, lightweight soft case with polystyrene filling coated with a soft fabric layer. The CAC-250-D is suitable for dreadnought guitars. It is a form-fitting case in which your guitar can rest comfortably. The neck and bridge are protected and secured by the recesses at the top. The interior is equipped with a lockable compartment for accessories such as picks, strings, and a tuner. Of course there is still room for your wallet, your keys, and your smartphone. At the top you will find an accessory box with space for your music or tablet. You can wear the CAC-250-D with either the help from the two included and also removable shoulder straps or simply through the nylon carrying handles which help protect the hands from cuts with the leatherette handle which also combines with velcro straps.
Frame: Plastic

Finish: Nylon

Size: 1060 x 410 x 130mm

Back straps and handle

The front of the bag has a large zipper pocket